Winter Tour Dates
We will hold tour days each month throughout the winter for newly engaged couples. Get a private showing/45-minute time slot.
We will also be unveiling our 2022 packages.
February 20, 2021
March 6, 2021
March 14, 2021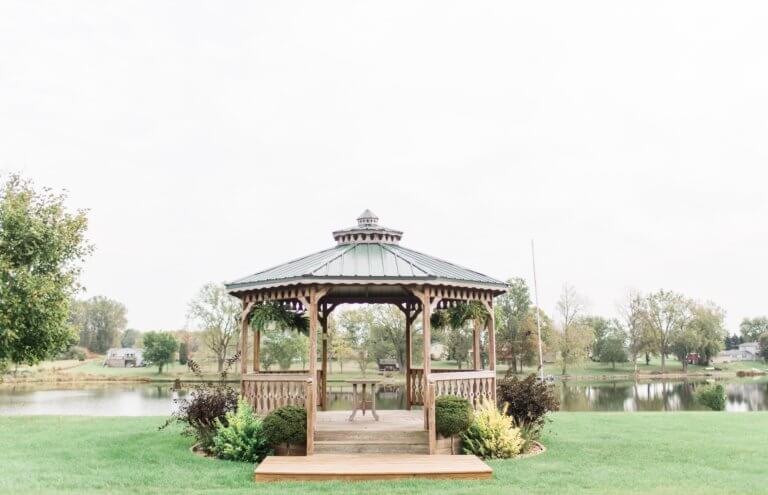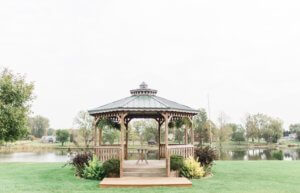 Choose your ceremony site – either inside The Guernsey (which has heat and air conditioning) or outside on the grounds overlooking Emma Lake. Our gazebo is such a sweet spot to say your vows, but again, the "where" is up to you! Bring an arbor or your own backdrop if you'd like. The best part is, if the weather decides not to cooperate, we can easily move the party indoors.
New in 2018!
Snag some shade under our new pergola (made from gorgeous hand hewn barn beams) and when the sun goes down, get toasty by the fireplace!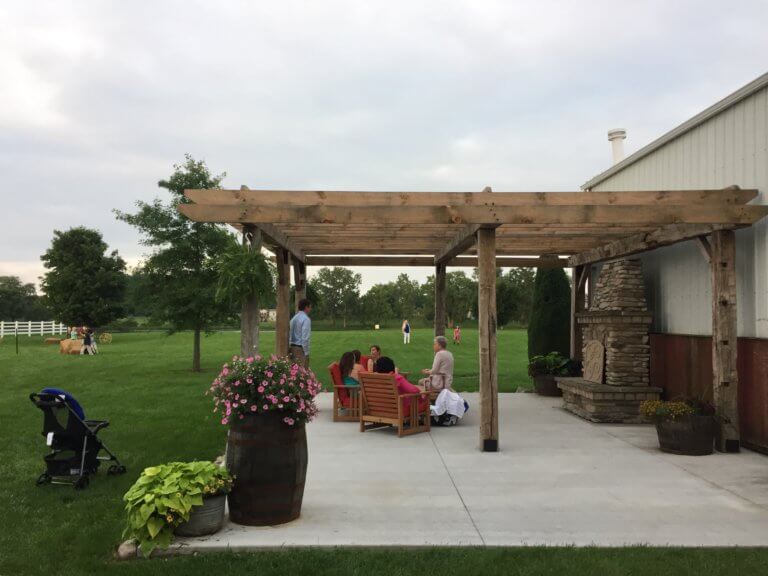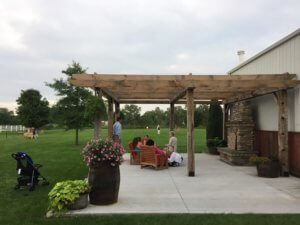 Seriously… it's so peaceful here, you may just want to sit on the porch swing out back and listen to the clip-clop of the horse and buggies going by. (We are in Amish Country after all.) Oh, and did I mention we have photo ops galore?
If you like what you see in the pictures, you should know it's even better in person!
Check Availability
Have a date in mind for your event?
The barn is available for weddings Fridays, Saturdays, and Sundays from April through November.
Schedule a Tour
Ready to see us in person?
If the barn is available on your event date, then contact us to schedule a tour of the property!
Words of Endearment
Brides, grooms, and guests share their experiences at Lakeside Occasions
Our day could not have been any more perfect.
Taylor & Wesley
Thanks for helping make our special day extraordinary.
Liz & Les